HOW I ROLL
I never stop striving to raise the bar and exceed expectations on every video project I do, big or small.
TABITHA FRITZ, Director of Education at mīhī Cannabis: "Video Wisdom streamlined each step and took the time to explain pieces of the process we didn't understand. I'm so proud of our employee training eLearning now, and we definitely couldn't have built something so powerful without the expertise of the Video Wisdom team."
WHAT SETS ME APART
A virtual and independent team model allows you to save money (you aren't paying overhead for full-time staff or fancy offices!) while leveraging the senior expertise you need, when you need it, to bring your videos to life.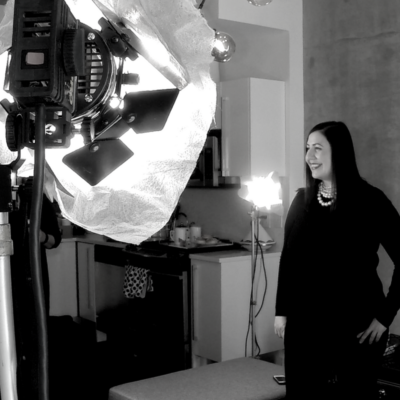 Hey there! I'm Diane Andonovski and I bring experience, and the wisdom you need to your video projects. I'm dedicated to helping you grow your business and your brand, attract your ideal customer and train your employees using engaging and effective video content.
My creative process in producing videos is a blend of curiosity, imagination and digital marketing know-how and spans 10 years working with small businesses, creatives and tech startups.
I take the lead on every video project and will tailor any crew, locations, production equipment to meet the needs of your business objectives.
ALLISON CHRISTILAW, CEO of The Emerson Suite: "As a small business owner I really appreciate the understanding that the Video Wisdom team had. We didn't have a big budget so they helped us maximize the result for what we could spend on our eLearning program."
WHAT I VALUE
My success is based on a solid foundation of respect, collaboration, and open communication I have with my client and team.